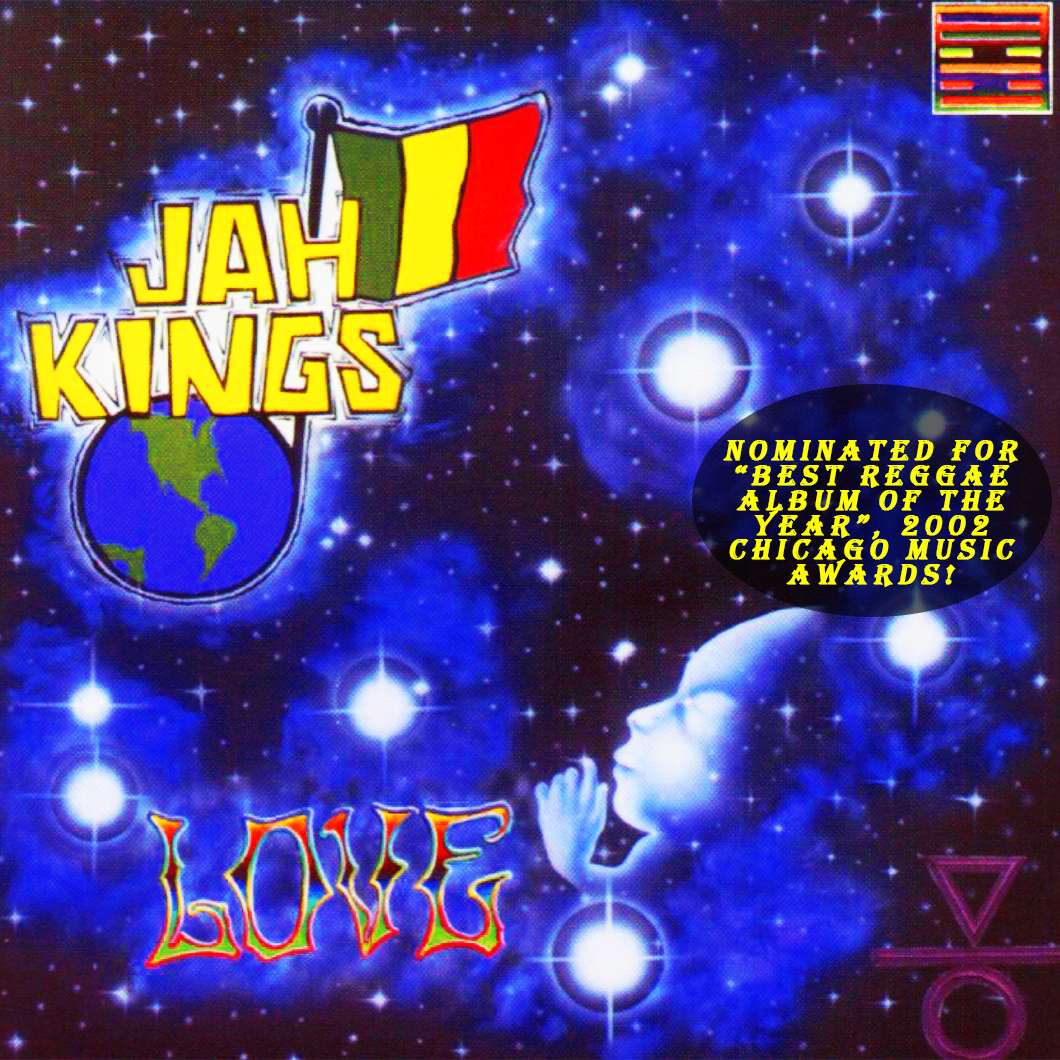 Love (mp3 Download, 320k)
Nominated for "Best Reggae Album of the Year in 2002 Chicago Music Awards"
Om Melchizedek (conclusion)
In the aftermath of a particularly uncomfortable band transition, Alexander "Kofi" Washington was encouraged by Drunvalo Melchizedek to "go higher" and do better. Like many other times in his life, Kofi embraced the changes, accepted the challenges, and hurtled well beyond the scope of his obstacles. The product of those efforts is the LOVE LP, which was nominated in the 2002 Chicago Music Awards for "Best Reggae Album of the Year", with Kofi also receiving a nomination for "Best Reggae Performer of the Year". This recognition cemented JAH KINGS' "Funky Roots Reggae" as a legitimate genre, and catapulted them to a National stage.